Amy Rose is twenty years old living a general college life.

Though her dream is to model and act, she say that until it happens, college is her main priority, and still will be a priority if she becomes someone in the industry.

Amy has two brothers, Andrew and Devin, and a younger sister named Alisha. Her siblings were born with Autism, but Amy only has the Aspergers. She does not allow her disabilities get in the way of her dreams of careers.
She also has 3 dogs, 3 cats and two guinea pigs.
​
Her sister Alisha is one of the main reasons why she needs and wants to have a bright future. Why? Because she's important to her, she's in a wheel chair, diagnosed with EDS, she also is severely autistic and can't take care of her self the way she should, so Amy is there for her all the way and taking every step to make sure she has a great life a head of her.

Amy has always had her parents support, she's very grateful for it, they want her to become someone she wants to be.

No matter if there is negativity around, she will not allow it to get in her way.


Powered by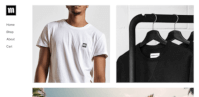 Create your own unique website with customizable templates.